*sigh

*
.. its photos like this that make me fall in love with fashion all over again.
and I have always been envious of those with a well endowed forehead, and I have always,
always
loved this look - a beautiful face with the hair in a high bun, nice wide forehead and nerdy glasses.
so sexy.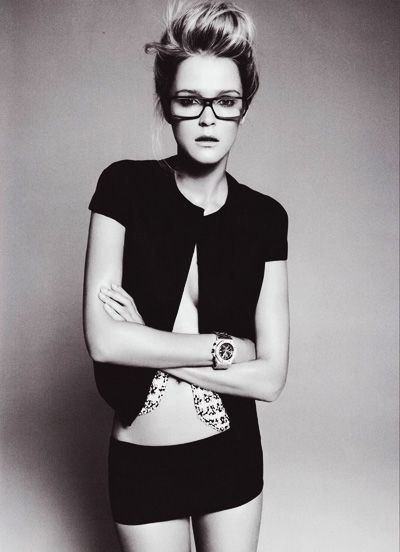 this is of course Carmen Kass for Vogue. She was my favourite model before all these fantastic new dollies like Anja Rubik, Coco Rocha and Kinga Rajzak came into the picture. but she still has a special place in my heart. aww.